SILEX LEXX
Opening: Wednesday, 17 June 2010
18:00 – 21:00
Exhibition:
17 June – 15 July 2010
at Pianofabriek,
Fortstraat = Rue du Fort, 35
1060 Sint-Gillis = Saint Gilles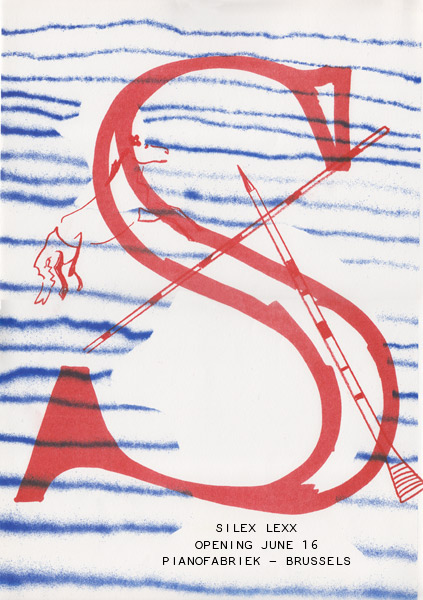 Where is my drawing? What have you done with my tools?
The second episode of Silex Lex(x) reunites a team of talented artists, illustrators, architects and graphic designers in an ongoing process of works and tools sharing.
The experiment with hand drawing tools raises the question of how they shape, interfere and re-choreograph each other's styles and habits.
If no open source software's and computers are involved this time, the question of collaborative work, independence of production and openness to results remains.
Original pieces are combinations of layers designed by the artists, printed and mixed together with the Plus-tôt-Te-Laat Risograph.
Come and enjoy the results of this new experiment.
Combined risographies by:
Nurse, Harrisson, Lodovico Corsini, Bitsy Knox, Carole Louis, Julien Meert, Martin Meert, PICA PICA, Benoit Plateus, Jonathan Poliart, Alexandra Vandenbrande.
Assisted by:
Axel PTTL and Lodovico Corsini