Archive for the 'Roberta Miss: project' Category
Saturday, April 12th, 2014
14th, 15th, 16th march 2014, Brussels.
What's a Ladyfest?
A Ladyfest is a community based, DIY, not for profit festival.
The 1st Ladyfest was conducted in Olympia (USA) in 2000 in order to react to the invisibility of women on the artistic and musical scene.
Ladyfest opened a space of expression for women artists and activists during a few days with performances, concerts, discussions. The concept has spread to more than 50 cities around the world, each festival making a unique event.
Ladyfests are based on the idea of creating alternative, friendly and open spaces.
The idea is simple: a group of volunteers organises a festival during a couple of days around issues such as creativity, autonomy, exchange of knowledge, gender equality and struggle against heteronormality.
Its also an opportunity to build a community, generate discussions and collaborations between women, the local and the international community network.
I was invited to show some work along with the following artists: Alice Smith, Charlotte Verdin, Megan Beard, Barbara Kayl, Alice Steinmetz, Hélène Antoine.



Exhibition opening – Alice Steinmetz – Alice Smith – Megan Bird.



Process and research.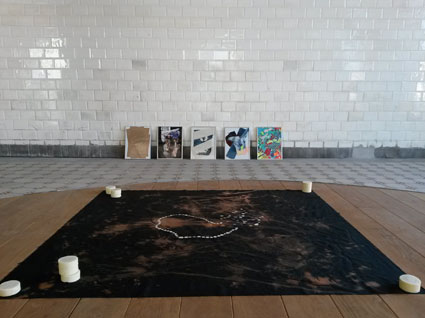 Installation: framed samples, textile collage and home-made soap.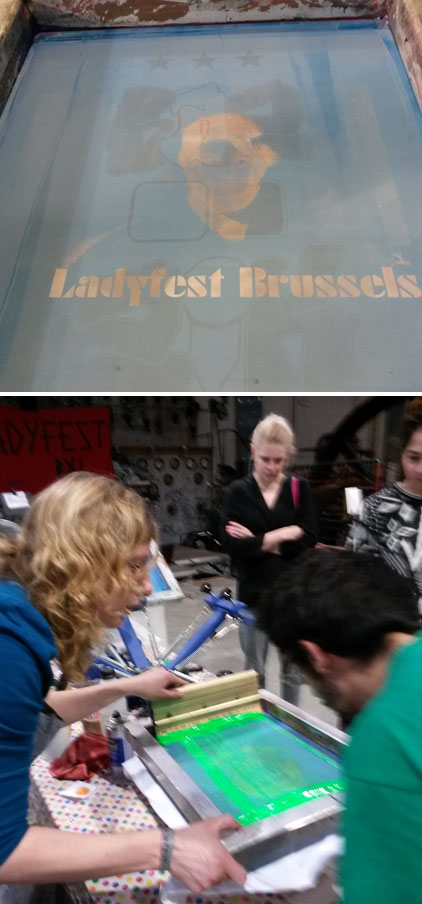 Live T-shirt printing workshop with Barbara Kayl.